We live in a period of great food and wine fermentation, when workshops, tastings, and webinars of wine, oil, beer, coffee, and even water are formative moments that have allowed us to deepen into elements of everyday use that we often only know on the surface. This ingredient has been mistreated as a wrong condiment, underestimated for far too long, seeing its true nature vanish, its origin lost in the mists of time. But there are those who decided to ennoble it, making it a precious ingredient in the kitchen. As many of you have guessed, this is wine vinegar. Moscato vinegar is especially popular. How is it produced? And where do we put the vinegar? All this and more in our article.
What is wine vinegar?
Its origins date back to the mists of time and it seems that the Babylonians and the Persians already used it for the preservation of food, as well as for the treatment of chronic wounds, such as ulcers and bedsores. The wine vinegar can be found on our tables, alongside the extra-virgin olive oil. And Italy boasts a long tradition in its production – also thanks to the presence of a well-developed wine chain.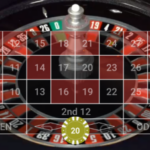 Vinegar, in fact, derives from the acetic fermentation of wine, whether white or red. To be precise, however, this is not a real fermentation, but rather oxidation, operated by gram-negative bacteria belonging to the Acetobacter genus, which transform ethanol into acetic acid.
A chemical process that, however simple, takes a long time to complete. However, over the years, the increase in demand has led to the development of new and faster production techniques, not without some quality problems.
Features of the production of Moscato vinegar
Moscato vinegar is a refined vinegar for everyday use that combines the sourness of the vinegar with the aromatic Moscato. Fermented with Acetobacter according to the traditional French method, this Moscato wine vinegar is the result of years of dedication and perseverance. After the harvest and vinification, the wine is deposited inside the barriques where, in a completely spontaneous way, the acetification process is started. With this method, only time allows the acetification process to be natural, creating the ideal conditions for good bacteria to work, which will transform all the alcohol into acetic acid through a gradual process. It takes a year, 12 months to transform a condiment into a noble ingredient: the vinegar thus obtained is desired with the highest acidity on the market (10 vol.) while maintaining its consistency with the aromatic aftertaste of the grape Moscato. The result is a lively and surprising vinegar.
Moscato vinegar flavor
Moscato vinegar is not diluted with water. The final product is a vinegar with a complex elderberry aroma, penetrating, pleasant, and savory, combined with a well-balanced sour taste with velvety and fruity notes typical for Muscat. This allows us to have the original ingredient on the plate to personalize each recipe in a unique way.
Moscato vinegar has an amazing aroma that is accompanied by a commendable taste. It has a pleasant freshness, pleasant despite the 10% acidity stated on the label, a feeling of cleanliness that affects the entire oral cavity, without bitter background notes – as, however, often happens.
Use in cooking
Moscato vinegar is an ingredient that cannot be missing even in haute cuisine. Its musky aroma of fresh grapes combinates great with your salads, meat dishes, and even desserts. Moscato vinegar also goes well with fish and seafood. It elevates the taste of a plate of oysters, ceviche, or a seafood marinade. Just a few drops are enough to spice up a dish: on custard, on risotto with cream at the end of cooking, or on caramelized figs, it's always amazing.
And even in the most classic, most traditional combinations, it perfectly combines all the aromas and tastes of even the most disparate ingredients.
Vinegar also goes well with pasta and beans, omelets, especially with herbs, eggs, hard-boiled egg cream, capers, and mayonnaise, combined with asparagus, raw fish, and fried scallops. It can also be used to preserve vegetables, to cook creamy risotto, tuna sauce, steamed shrimp, octopus, grilled eel, grilled tuna, etc.
It is worth noting that this is also vinegar for drinking, in the morning in a glass of water: a tablespoon of vinegar, a teaspoon of honey, and a pinch of salt – a source of mineral salts and good health for the body.
Moscato Vinegar Recipe
Salmon trout soaked in Moscato
Starter
6 servings
Preparation 30 min, easy
Ingredients:
500 gr. fillets of salmon trout

leek sprouts to taste

marjoram to taste

salt to taste

sichuan pepper to taste

extra virgin olive oil
Carpione:
500 ml. of Moscato

150 ml. of Moscato vinegar

1 sliced onion

1 clove of garlic

1 tablespoon of peppercorns

1 bay leaf

3 sage leaves
Cooking:
Prepare the carpione: pour all the ingredients into a saucepan and boil for five minutes.

Clean the trout fillets by carefully removing all the bones with tweezers. Divide them into small pieces, add salt and pepper and arrange them in a baking dish with the skin facing up.

Pour the hot carpione over the trout (so it will cook), cover with plastic wrap, let it cool and place in the refrigerator.

Arrange the leek sprouts (or the salad) on a serving dish or saucers, place the chunks of trout on them, and you should drizzle them with extra virgin olive oil; finally, decorate with a marjoram leaf.
Conclusion
Wine vinegar is often used in cooking, Moscato vinegar is no exception. This vinegar with excellent taste and aroma is perfect for many dishes. If you have not cooked anything with it yet, we strongly recommend that you try cooking something.